Day 2 :
Keynote Forum
Neu-Ulm University of Applied Sciences, Germany
Time : 10:00-10:35

Biography:
Elmar was appointed as a Professor for Finance and Controlling by the University of Applied Sciences Neu-Ulm in January 2011. Since March 2013 he was elected as vice president to take over the responsibility for research and sustainability. Before his professorship he was active in the field of project finance, risk management and finance controlling as a team leader at Daimler AG and BMW AG and a senior manager at RWE AG. Elmar achieved a master in Economics Engineering of the University of Karlsruhe in 1992 and holds a PhD from the University of Karlsruhe since 1996. He is author of the book \"Okonometrische Methoden und maschinelle Lernverfahren zur Wechselkursprognose."
Abstract:
The combination of hydrothermal carbonization and gasification incorporates advantages when compared to the alternatives like combustion, fermentation, conventional carbonization and gasification of dry biomass. The described concept uses agricultural residues like rice husk and rice straw as a renewable energy resource. These rice residues typically exhibit low energy density which limits an economic transportation for electrical power generation. In addition to this, combustion does not make any sense due to the transportation restrictions and the high contents of ash and dust. To master this challenge, the process of Hydrothermal Carbonization (HTC) is applied to produce bio coal as a transportable value added product with high energy density and the same caloric value as lignite. The produced bio coal can be transported to gasification units in remote villages to generate electrical base load power for mini-grids. The advantage of HTC in the preparation of bio coal lies in the fact that, it is a clean gasification process with a very low level of ash and dust pollution. In addition to this, it is showed that this approach is economically profitable. In the case of the Philippines, the levelized cost of electricity is lower than using Diesel Gensets and it is comparable to the retail tariff of the national grid. Thus, this approach could be the key to a profitable generation of electricity as the HTC facility produces enough bio coal to achieve economic efficiency while supplying remote gasification units to produce electricity for mini-grids on a reliable and steady level.
Sessions: Biomass Energy Resources | Bioenergy Conversion Methods | Renewable Energy | Waste Biomass
Location: Hampton Suit
Chair
Fabiano Ximenes
NSW Dept of Primary Industries, Australia
Session Introduction
Academy of Forest Inventory and Planning, China

Biography:
WeiSheng Zeng is a professional engineer of the Academy of Forest Inventory and Planning (Ecological Monitoring and Assessment Center), State Forestry Administration. He received his Ph.D. in forest management from Chinese Academy of Forestry, in July 2011. He worked in the Central-South Forest Inventory and Planning Institute in Changsha, Hunan, during 1990-2008. He worked as Deputy General Engineer in charge of forest resource inventory and monitoring, responsible for the 6th and 7th NFI of eight provinces in central-south region. His research interests cover forest inventory and monitoring, mathematical modeling of tree volumes and biomass. He has published more than 130 papers in journals and has been serving as an editorial board member of Sci. Silvae Sin.
Abstract:
Addressing climate change has become a concern issue worldwide in the 21st century and an important mission in Chinese forestry. Accompanying the implementation of the 8th National Forest Inventory during 2009-2013, a program of individual tree biomass modeling for major tree species in China was completed. Based on thematic studies, a scheme of population classification on modeling individual tree biomass equations was presented, including 34 tree species or species groups, 6 large scale geographic regions, and a total of 70 populations; and two technical regulations on procedures for collecting samples and methodology for biomass modeling were published as ministerial standards for application. During the five years, a total amount of 5860 sample trees for 38 modeling populations of 15 tree species were felled for aboveground biomass (including four components: stem wood, stem bark, branches and foliage) mensuration, and about 1/3 trees were also used for belowground biomass mensaration. In addtion, carbon accounting parameters, such as carbon factor and wood density, were also measured in laboratory. Up to now, the individual tree biomass models for 33 populations of 13 tree species have been developed using the approaches of dummy models, mixed models and error-in-variable simultaneous equations. The biomass models involve above- and below-ground biomass, and four component biomass. Aboveground biomass model is compatible to tree volume model and biomass conversion factor model and additive to four component biomass models, and belowground biomass model is compatible to root-shoot ratio model. The biomass models and carbon accounting parameters for five tree species were published as ministerial standards for application. The ministerial standards for other eight tree species (groups) would be published in 2016. The tree biomass models and carbon accounting parameters would lay the foundation for estimating carbon storage and evaluating carbon sequestration capacity of forest ecosystems in China.
NSW Dept of Primary Industries, Australia
Time : 10:35-11:05

Biography:
Fabiano Ximenes is a Research Scientist with the New South Wales Department of Primary Industries with a Masters in Wood Science (Australian National University). For the last fifteen years his research interests have revolved around biomass and carbon in forest and wood products, and bioenergy in Australia. Fabiano has published numerous papers and technical reports, and he was one of the lead authors of the "Harvested Wood Products" Chapter of the recently published IPCC document titled "Revised Supplementary Methods and Good Practice Guidance Arising from the Kyoto Protocol".
Abstract:
There are large volumes of forestry based residues in Australia, currently wasted or under-utilized in a very low-value applications. In some regions, this situation has been made worse by the decrease in the strong demand for woodchips for pulp production. Use of biomass for large-scale bio-energy applications in Australia has been slow, especially in comparison with the practice in many European countries and North America. One of the main reasons for this slow uptake has historically been the abundance of fossil-fuel resources such as brown coal, black coal and natural gas. There has also been certain reluctance from parts of the community to embrace greater use of biomass for bio-energy, due to the perceptions of negative impacts on the forests. The North Coast of NSW is an example of a region where we know that there is abundant forestry biomass potentially available for energy applications. In this project we are working with forest biomass producers (forest and facility levels), energy technology providers, local communities and various levels of Government, with the aim to create opportunities for new markets to develop. The work includes a detailed assessment of resource availability (also spatially), physical characterization of the biomass, impacts of extraction at the forest level (nutrient availability, biodiversity and greenhouse emissions), as well as a cost-benefit analysis. In this presentation, I will discuss the results to date and prospects for rolling out similar engagement models across different regions in Australia.
Break:
Networking and Refreshment Break 11:05-11:20 @ Albany Foyer
Lanzhou University of Technology, China
Time : 11:20-11:50

Biography:
After getting doctor degree from Shanghai Jiao Tong Universtiy on March, 2005, Li Jinping have been on the way to research and development of the renewable energy system completely depending on solar energy and biomass, which is self-sufficient and able to meet all-round energy needs of users. Now, he is a professor in Lanzhou University of Technology. He has more than 60 papers published and serves as the dean of Key Laboratory of Complementary Energy System of Biomass and Solar Energy and the dean of Collaborative Innovation Center of Key Technology for Northwest Low-Carbon Urbanization, Gansu Province, China.
Abstract:
In order to meet the energy demands of electricity, heating and cooking gas continuously and steadily with solar energy and biomass, which is abundant in Northwest China, a 117 m2 single building was considered and a renewable energy system was integrated with the photovoltaic array, solar thermal collector and thermostatic biogas digester in Minqin County, Gansu Provinice, China. The performances of CHPB was experimentaly studied and the economic and environmental benefits were evaluated. During the whole heating period, the system meets 69% of building heating. When the daily average ambient temperature is higher than 3℃, the system can meet building heating completely. While the accmumlated daily solar radiation is less than 14 MJ/m2, the system can not meet the energy demads for building heating.The total biogas produced by system during test is 110.71 m3, with an average methane content of 54.74%, which always meets the cooking fuel demands of the residents. The daily electricity generated is always higher than the consumed by the system itself, the system can meet the electricity demands partly in the heating periods, and meet completely in the non-heatingperiods. Every year, the system saves 3556kg standard coal, and meets 79.3% total energy demands of the building. Thus, the system leads to 9317 kg CO2 reduction, 30.2 kg SO2 reduction and 26.3kg NOx reduction, 9.2 m3sheep manure recycle and 11 m3 organic fertilizer production. The static payback period of the system is 6.75 years.
UNIBIO A/S, Denmark
Time : 11:50-12:20

Biography:
Subir Kumar Nandy (m), is a Senior Fermentation Specialist and responsible for Unibio's fermentation facilities at DTU. Subir has a PhD in Chemical Engineering from Indian Institute of Technology, Bombay in India, and did two postdoctoral works at the Chalmers University of Technology in Gothenburg, Sweden, and at the Technical University of Denmark (DTU). He has performed fermentation biomass composition analysis, kinetic modelling, fluxomics and other omics analysis, and used novel biological methods. He has teaching activity and supervised Bachelor/Diploma/Masters/PhD student works in these fields. He joined the Unibio team in January 2015 with responsibility for developing and improving Standard Operating Procedures as well as developing the optimal medium composition for running fermentations in the lab-scale fermentor and U-Loop. He is involved in most Unibio projects. He has more than ten years of experience in fermentation.
Abstract:
Demand for animal protein (meat) will increase due to the combined effects of population growth and increasing standards of living in the world. This will lead to stronger demand for traditional major sources of protein used in commercial livestock feeds. The supply of these proteins is limited and cannot be increased without e.g. resulting in land use changes or adding unsustainable pressure to ocean fish stock. Methylococcus capsulatus is a methanotroph that contains 70% protein when grown under aerobic conditions. The high content of protein makes M. capsulatus biomass attractive for use as feed material. Process development efforts have been made, resulting in the use of a U-Loop reactor for continuous production of biomass using M. capsulatus as the main population and three other bacteria in smaller quantities in the culture, utilizing methane from natural gas as the carbon source. In this paper we present the preliminary results of the operation of a pilot plant 100 L U-Loop reactor. All four bacteria are non-GMO, and their use as feed material has been approved (EU Commission Regulation No 575/2011, Section 12.1.2). The environmental virtue of the process lies in the fact that it is able to exploit excess natural gas which will otherwise be vented and/or burned, producing carbon dioxide. Thus, the process paves the way for realizing a circular economy where waste is used to produce a useful material. The application of this process also releases land used for producing feed for other uses, as the same amount of protein can be produced using significantly smaller areas of land.
Huazhong Agricultural University, China
Time : 12:20-12:50

Biography:
Longyu Zheng has completed his PhD from Huazhong Agricultural University (HZAU), China, in 2012 and did collaborative research on Entomology at Texas A&M University and USDA, USA, during 2009-2010. Currently Dr. Zheng is Associated Professor at HZAU and State Key Laboratory of Agricultural Microbiology. His research has been focusing on waste biomass management employing insects and microbes to produce bioenergy, animal feed, microbial fertiliser and other coproducts. He has published more than 17 papers in reputed journals.
Abstract:
Fossil fuel depletion and environmental degradation are twin crises confronted by all mankind. Thus, considerable amount of studies have been promoted to develop clean and renewable alternative energies, achieving a harmonious, balanced and sustainable development. In this context, bioconversion of waste biomass has been found to be a good way to recover the hidden energy. Certain insects especially some saprophagous species such as Hermetia illucens, Musca domestica in Diptera and Tenebrio molitor in Coleoptera, can be used to degrade organic waste, including animal manure, food waste, municipal waste, lignocelluloses, and other bio-solids; an economically viable insect biomass rich in fat and protein could be produced and further processed into biodiesel and animal feed. Properties of insect derived biodiesel have been shown comparable to rapeseed biodiesel and other vegetable oil biodiesel. Insect fat could serve as a promising low cost and non-food feedstock for biodiesel. Furthermore, insect-based conversion of waste biomass does not require large land or waster areas when compared to energy crops and other forms of bioenergy materials such as microalgae. A union of insects and microbes could further improve the current artificial mass breeding system of insects, enhance the processing capacity of the waste management system, and increase the final insect biomass yields, making waste-to-energy more feasible.
Mohammed VI Polytechnic University, Morocco
Time : 12:50-13:10

Biography:
Doha has completed it studies in process engineering last year, and now she is a PhD student working on the conversion of sewage sludge into bioenergy, at the center for advanced materials (CAM) in Mohammed VI Polytechnic University in collaboration with the National Institute of Agronomic Research.
Abstract:
The excessive uses of water in domestic, industrial and agricultural activities lead to produce more wastewater. This latter requires more specific treatment before being reused, which generates higher sewage sludge quantities rich in organic matters and toxicproducts. The accumulation and production of sludge in high quantity have a negative environmental impact, whichrequire theirs treatment and valorization. Many technologiesare developed and usedin wastewater sludge treatment such as thermochemical process (gasification, combustion and pyrolysis) and biological fermentation(aerobic and anaerobic digestion). These different technologies can produces, bioenergy, biochars and bio-oils and biomolecules at a pilot and industrial scale.. Biochar could be used as soil amendment or as adsorbent of some heavy metals and could be involved in wastewater treatment operations.Bio-oils are the main products of fast pyrolysis and could replace fossil fuel without taking into consideration its chemical instability.From previous studies methods like pretreatment of raw sludge and co-digestion with other biomass wastes make the feedstock more accessible to microorganisms, which enhance biogas production yield. The coupling ofthermochemical process and biological fermentation process is a promising and an alternative technology to produce energy, to extract the maximum of nutrients from organic wastes, to minimize the environment impact for objective to reach "zero waste". This study proposes a review of works on the valorisation of sludge from wastewater into bioenergy and fertilizers.Thesedifferent technologies used for the sludge valorization are comparedwith the comprehensive description ofthe impacts of different pretreatments on theirs performance on bioenergy and the quality of bio-fertilizersproduction.
Break:
Lunch Break 13:10-14:10 @ Albany Foyer
Lanzhou University of Technology, China
Time : 14:10-14:30

Biography:
Xiaofei Zhen had completed his bachelor's degree at the age of 23 years from Lanzhou university of technology. Now, he is working for his PhD. And he has published more than 2 papers in reputed journals. Besides, he is a member of the China Northwestern Collaborative Innovation Center of Low-carbon Urbanization Technologies.
Abstract:
The application of biogas production technology encounters great challenge in northwest of China. Low ambient temperature leads to low anaerobic fermentation temperature, low biogas production rate, unstability of biogas plant, and so on. Therefore, solar thermal energy was introduced to heat the biogas digester and two same thermostatic biogas digesters heated by solar water heater were developed and tested in winters of 2013 and 2014 in Gaolan County and Minqin County respectively. The thermostatic biogas digester was mainly comprised of 3 m3 fermentation tank, solar water heater with 30 pieces of 58×1800 evacuated glass tubes, and automatical temerature controller. The tests prove that it is a feasible way to thermostatic biogas production with the heating absorbed by evacuated glass tubes. The heat from solar water heater could easily guarantee the biogas digester works at 26 ℃ even when the ambient temperature is below -23.8℃. And 1.38m3 biogas is produced every day and the volume fraction of methane is usually over 54.7% with different fermentation raw material. Daily biogas production could meet the cooking energy demand for a family with 4-5 people. When the intensity of solar radiation is over 15.3MJ/m2, it is feasible for 1 m3 biogas digester to run steadily with 10 pieces of 58×1800 evacuated glass tubes, which means it is suitable for most Northwest regions of China. Besides, as a living fuel, biogas can save 730kg standard coal and 1095RMB per year for a family.
Lanzhou University of Technology, China
Time : 14:30-14:50

Biography:
Ganglin Cao has completed his bachelor at the age of 23 years from Yulin University. He is a postgraduate in Lanzhou University of Technoloy. His major is Thermal engineering in China Northwestern Collaborative Innovation Center of Low-carbon Urbanization Technologies. He has published one papers in China Biogas.
Abstract:
It is environment-friendly and high-efficient way to cogenerate power and heat with biogas from the anaerobic fermentation process of cow manure. However, in Northwest China, it is difficult for a cogeneration system of heat and power, which is also called as Combined Heat and Power (CHP) to run normally during winter. Two generators are made in Czech Republic by an engineering company TEDOM, model Cento T88 SPE BIO, with a maximum power output of 76 kW and the power generation efficiency is 31.5%. But the heat from the exhausted gas is just not enough to preheat the feedstock and to maintain the thermostat for the anaerobic fermentation. Therefore, solar thermal collector and biogas boiler were introduced to a CHP built at Huazhuang town in Lanzhou City, Gansu Province, China and theoretical analysis was carried out to compare the economic performance of two auxiliary heating methods in this paper. we also did an economic study on the two assisted warming mode of solar collector and biogas boiler, while maintaining the temperature of the fermentation tank at 52ºC in summer and 37ºC in other seasons. The results showed that, the initial investment ratio of solar collector and biogas boiler auxiliary warming system is 4.02:1, and the net annual value of solar collector is 19.3% higher than the gas boiler. Taking into consideration, the premise including the relevant policies, economic and environmental benefits will provide sufficient solar energy in Northwest, whereas, energy of waste heat power generation recovery is insufficient hence, solar collector of biogas plant's as an auxiliary warming system should be preferred.
Break:
14:50-15:50: Workshop on Quality assessment of biomass fast pyrolysis liquids by AV Bridgwater, Aston University, UK
Networking and Refreshment Break 15:50-16:05 @ Albany Foyer
Kaduna state university, Nigeria

Biography:
I have completed my PhD from the University Putra Malaysia and with a postdoctoral studies offered from the Institute of tropical Forest , University Putra malaysia . Iam the research coodinatore of the faculty of environmental studies, Kaduna state university Nigeria and projector coordinator of the department of enviironmental managemen of the same faculty. I have published more than 23 papers in reputed journals and I have won three international research grants.
Abstract:
The tropical forest ecosystem play a critical role in the forest carbon input and it is important to understand the rate of occurrences by quantifying the forest biomass and its effect on soil properties in relation to microclimate condition and environmental factors. The study was conducted in the tropical forest ecosystem of Malaysia. The aim of the study was to estimate the forest carbon input and its effects on changes soil properties in the tropical forests. The Malaysia lowland tropical forest was found to be a carbon sink with an accumulation rate of total above ground biomass (TAGB), below ground biomass (BGB) and total forest carbon (SOCs) of 2788.64 to 3009.97, 100.88 to 134.94 and 2996.13 to 3088.98 mg ha-1 respectively and varied between February and September and October and January. The soil properties; total organic carbon (TOC), soil organic carbon (SOC) and soil carbon stock (SOCstock) varied in relation to forest biomass at a ranges of 1.1 to 3.0, 1.1 to 5.89 and 58.01 to 70.46 mg ha-1 , respectively. The forest biomass gradually increase over time and also influence the concentration and increase in soil properties in present of environmental factors responsible for physiological activity. The multiple linear regression and Pearson correlation indicated a strong positive correlation (R2=0.98, p<0.01) between forest biomass, soil properties and environmental factors. The tropical lowland forest of Malaysia indicated to increase the forest biomass over time and significantly influenced the concentration of soil properties.
Chair
AV Bridgwater
Aston University, UK
Session Introduction
Aston University, Birmingham

Biography:
Tony Bridgwater is Professor of Chemical Engineering at Aston University in Birmingham UK. He has worked at Aston University for most of his professional career. He is Director of the recently created European Bioenergy Research Institute as well as leading the internationally renowned Bioenergy Research Group, with a world-wide research portfolio focussing on fast pyrolysis as a key technology in thermal biomass conversion for power, heat, biofuels and biorefineries. He is a Fellow of the Institution of Chemical Engineers and a Fellow of the Institute of Energy.
Abstract:
A thorough assessment has been made of the characteristics of bio-oil from fast pyrolysis of biomass. Fast pyrolysis uniquely gives high yields of a homogenous mobile liquid for direct use for heat and power and indirect use for biofuels and green chemicals. An improved understanding of the significance of the different aspects of quality of bio-oil helps to establish standards and key quality requirements which help to define limitations for use. An appreciation of the potential for bio-oil to meet a broad spectrum of applications in renewable energy has led to a significantly increased R&D activity in studying the science and technology of fast pyrolysis with increased emphasis on quality improvement. This increased activity is evident in North America, Europe and Asia with many new entrants as well as expansion of existing activities. The only disappointment is the continued limited industrial development and deployment of fast pyrolysis that are necessary to provide the basic bio-oil raw material for development and exploitation of applications.
University of the West of Scotland, UK

Biography:
Cristina Rodriguez is doing her PhD at the Institute of Engineering and Energy Technologies in the University of the West of Scotland in the field of biomass pretretament for biogas production.
Abstract:
In the anaerobic digestion of lignocellulosic materials, the accessibility of microorganisms to the fermentable sugars is restricted by a layer of digestion-recalcitrant compound, lignin, which acts as an inhibitor restricting the degradation activity. In order to reduce the biomass particle size and to increase the feedstock' specific surface area available to the microorganisms, and therefore improve the hydrolysis kinetics, lignocellulosic biomass should be mechanically pretreated before undergo anaerobic digestion. A Hollander beater was successfully used for the comminution task of waste paper for methane production, in this research is proposed its use to treat grass for biogas conversion. The pretreatment time as well as the digestion time are studied using statistical methods and correlated to the methane and biogas yields resulting from the anaerobic digestion of grass. This assay provides information on how much and how fast the pretreated material can be degraded under optimal batch conditions, which are valuable parameters in the design and operation of biogas plants. Optimizing the parameters of the mechanical pretreatment, a more energy efficient process and better biomass exploitation can be achieved, improving the design and economic viability of a lignocellulosic biorefinery.
Institute of Engineering Thermodynamics, Germany

Biography:
Ralph-Uwe Dietrich has completed his PhD at 2013 from Clausthal Technical University. He is Research Area Manager Alternative Fuels at the German Aerospace Center (DLR), the national research centre for aeronautics, space, energy, transport and security as well as the national space agency. The Institute of Engineering Thermodynamics does research in the field of efficient energy storage systems that conserve natural resources and next generation energy conversion technologies with a staff of 150 scientific and technical employees, engineers and Ph.D. candidates. Dietrich has published more than 25 papers in reputed journals and serves as reviewer of scientific peer-reviewed papers.
Abstract:
Liquid fuels will remain the fuel of choice for air and cargo transport for the coming decades. Synthetic fuels produced by the Power-to-Liquid (PtL) route are a promising alternative to 1. generation biofuels. Electrolysis-based hydrogen together with carbon monoxide is converted by Fisher-Tropsch synthesis (FTS) to liquid hydrocarbons. Sustainable hydrogen can be derived from water electrolysis using renewable power. Sustainable carbon monoxide sources are biomass or air-based carbon dioxide. Using "unavoidable" industrial CO2 from steel or cement production shall reduce the society's carbon footprint as well. For techno-economic assessment the Biomass-to-Liquid and PtL process routes have been modeled in process simulation software. Furthermore, a combined process concept called Power+Biomass-to-Liquid is developed and presented. Efficiency, cost and realistic quantities of synthetic fuels production are compared for different process routes and feedstocks. Renewable synthetic fuels can be produced at a cost of 1.50 to 4.50 €/l, depending on the feedstock, process route, equipment cost and plant scale. Hydrogen generation is the most significant cost factor, drawing the attention towards the renewable power generation cost as well as the electrolyzer type, efficiency and investment cost. Biomass respectively CO2 availability limits the plant size or will add additional feedstock transport efforts. The overall energetic efficiency from power to chemical energy (LHV) stored in liquid fuel can reach 60% for optimal conditions and unit operations. Operating water electrolysis with fluctuating power requires an electrolyzer oversize as well as hydrogen storage capacities. A sustainable pathway for the production of synthetic liquid fuels is able to absorb huge amounts of renewable excess power. Economic implication compared to present cost of fossil based fuels will be quantified.
Session Introduction
State University of Campinas, Brazil
Time : 16:05-16:25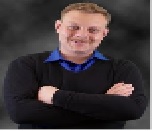 Biography:
Hermes José Loschi holds a BSc in Control and Automation Engineering from Paulista University. He has undergone several postgraduate studies, focused on Wireless Network, Smart Grid, Broadcasting, Photovoltaic Systems Applications, Energy, Biomass and Solar Tracking. He has published more than 12 papers in reputed journals and has been serving as editorial board member and reviewer of some academic journals and research centers.
Abstract:
The potential identification for use the residue from the green coconut husk for Electricity Generation, including how to storage and collection, must consider a process with efficiency energy solutions. This paper presents an analysis that makes it possible to identify the needs in efficiency energy solutions, to enable the power cogeneration with biomass from the green coconut husk. Initially presents an analysis the composition and characteristics of green coconut husk fiber. We conclude that the green coconut husk fibers have median values of cellulose and high values of lignina, especially when compared with other vegetable fibers. Regarding the mechanical properties, elongation, tensile strength and modulus of elasticity, It is proposed to conduct a more detailed analysis of the fiber characteristics such as age; cellulose type; relationship between cellulose, hemicellulose and lignin, among others to determine its use in composite, It is this analysis one of the main fields for technology-based innovation in Brazil, both for the design of the analysis as well as for application of the expected results. Another analysis presented discusses the beneficiation steps of green coconut husk to obtain fiber and powder. We conclude that in several points of the process it is necessary to develop means for treatments and application of waste arising and improvements in production performance, such as a temperature control system, which automatically activates the fuel supply for the process, where the greatest of the consumed electricity is provided by a thermodynamic process that takes advantage the temperature of the exhaust gases.
National Technological University, Argentina.
Time : 16:25-16:45
Biography:
Dr. Nancy Quaranta obtained her Ph.D. in Chemistry at the Universidad Nacional del Sur (Argentina). She is a researcher of the Scientific Research Commission of Buenos Aires Province. She is the head of Environmental Studies Group and Materials Program Coordinator at the Universidad Tecnológica Nacional. Her current research fields are the materials and environmental sciences.
Abstract:
The objective of this work is to characterize a residual biomass material, salted pistachio shells, from both a physcochemical and an environmental point of view, in order to analyze its possible valorization. Studies on pyrolysis of pistachio shells for energy production have been carried out by various authors. Low heat capacities when compared to the coal traditionally used were obtained. Furthermore, the activated carbon manufacturing and adsorption of heavy metals have been studied. These discards are analyzed using different characterization techniques: optical microscopy (OM), scanning electron microscopy (SEM), energy dispersive analysis of X-ray (EDS), X-ray difraction, loss on ignition (LOI), thermogravimetric and differential thermal analysis (DTA-TGA), ecotoxicity and emission during calcination, among others. This material has a microscopic structure in the form of fibers, with resistant characteristics, and are mainly composed of C and O (98%), containing small percentages of Na, K, Cl, Ca and Si. When washed Na, K and Cl are not detected by EDS. The DTA-TGA analysis shows combustion-decomposition exothermic reactions in the range 200°C-470°C that were assigned to hemicellulose, cellulose and lignin. From these essays a total weight loss of 98.2% of the original sample has been determined. These values have been compared with the test LOI performed in the laboratory, whose results were about 99.5%. The XRD pattern shows four reflexion peaks for 2 values of 16.7, 21.7, 34.7 and 44.4, values, assigned to microcrystalline cellulose. According to the obtained results different new alternatives for recycling this waste are discussed.